The most powerful marketing tool at your disposal is your customer's experience. And Word-of-Mouth Referrals [WOM] are one of the best, most powerful forms of marketing your business or service.
A referral is a feel-good for everyone; a real win-win in the game of life and business – satisfying for the giver and gratifying for the receiver.
From a sales perspective, even more compelling is the business case. The numbers show that management would do well to consider adding a formal referral process as a KPI measurement.
● Lower churn, better profit value
18% lower churn; 25% increase in contribution to margin in the first year. Ref Journal of Marketing, download research summary here
● More loyal, more profitable
Referred customers are 18% more loyal and 16% more profitable. Ref Harvard Business Review, see full article here
● More likely to refer
Customers who are referred are 4-5 times more likely to refer new customers. Ref Wharton
● Referral from a friend is key
Trust relates strongly to the buying impetus: 83% of consumers trust referrals and people are 4 times more likely to buy when referred by a friend. Ref Nielsen
Referral tool as a salesmaker; quick beginners guide.  
Not only do we want to leverage the "glow" of a happy customer but referrals are also good for employee morale.  So given the numbers, and the sales benefits, why then are we so bad at getting our customers to refer us?
Well for most of us. it's uncomfortable to ask "so how was it for you?" It feels needy, desperate, awkward, pushy…
But we do need to get over that.
So for those of you who want to start using the referral tool as a salesmaker; here's a quick beginners guide.
● Start by asking your best-of the-best customers to refer you i.e. those who have said good things about you on social media or better still, a rating programme.
● Be specific, make it easy for them to refer; and make it personal, it must not feel general.
● And lastly, its simply about putting a good script together for your sales people to use. I would be very happy to share with my readers the script that we use at Kaleidoscope. Please email me at colleen@kscope.co.za.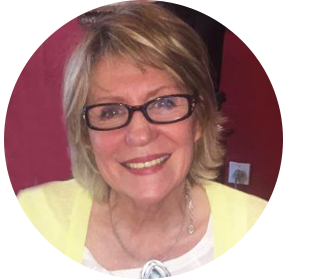 Colleen Backstrom, Director of Kaleidoscope NeuroMarketing. Colleen creates best-practice email marketing and websites, and teaches marketers online how to understand and use NeuroMarketing as a salesmaker.

"One small POSITIVE THOUGHT in the morning, can change the entire outcome of your day."