"Absolutely love your sessions (on neuro) … You are a guru par excellence, and your beautiful presentation style has me glued to my seat."  Elizabeth Heidi Louw
Head: Learning Experience Architecture at LRMG (South Africa and Indian Ocean), Cape Town Area, South Africa

"Colleen and her unbelievably talented team find new clients for companies using NeuroMarketing – tapping into the buying brain.  Colleen is a seasoned marketing professional that approaches generating leads and finding new clients in a whole new, fresh way  and she genuinely cares about the results she produces for her clients (this is rare nowadays and why I count myself privileged to work with her)."  Laureen van Aswegen, Pétanque-NX.T, Netherlands

"In addition to a proven track record, Kaleidoscope's work is fresh and their NeuroMarketing provides a new perspective on best-practice email marketing." Paul Schnider, Head of Direct Marketing, Woolworths Financial Service

"We struggled to word our offering in a way that would make sense for the man in the street. We spent days on this with reworks aplenty and it still felt vague and awkward. Kaleidoscope created an ecard that said exactly what we did in a language that everyone could understand with beautiful design. I was impressed with how well Colleen and her team interpreted our requirements." Zeldeen Muller, CEO at InSite Innovative Education Solutions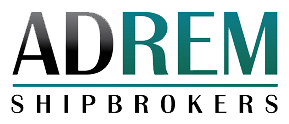 "We got involved with Colleen and her team in our search for a marketing method that would work specifically for us, a business in a very specialized niche market. We want to stay "top of mind" with our clients and do something totally different than we generally see in our industry…
…We were introduced to the Neuromarketing principles and created a great approach with the Kaleidoscope team.
We are working together for more than one year now and her services are spot on, sharp and effective, the team is very professional, fast and uncomplicated. The results are measurable and reported frequently. No false promises. We love working together with Kaleidoscope and signed up for another year without a doubt. It is an ongoing process and we look forward to another exciting year ahead with them as our marketing partners." Dyanne Thorn Leeson (Belgium) & Madeleine Kooy (France), Adrem Shipbrokers
"I absolutely loved your presentation on NeuroPricing for WPO yesterday.  So much actionable, valuable information that I will be implementing.  Thank you!"  Libby Finn, Ragstock, Minneapolis, USA
"Kaleidoscope's NeuroMarketing for email has always proved the most successful for the marketing of our business to the leisure industry." Brett Lowe, Head of eMarketing, Shoprite Checkers
"What a breath of fresh air." Loutjie de Jong, CEO, Mpact Plastics

"It's all about getting your brand out there and finding new clients. Kaleidoscope offers a unique way to do this. Their NeuroMarketing emails work… within the first 2 days of our first mailing we had enough work for 3 months." Michael Duffett, award winning journalist & Carte Blanche producer, Face 2 Face Films
"Kaleidoscope's NeuroMarketing ecards give me an easy, direct link with my client base. You open the ecard and there is a friendly face, there is colour, there is stickiness. At one glance you are given the essence of the product with all supporting selling information at a glance.  We were looking to up-our-game with digital marketing, and Kaleidoscope's ecards have allowed us to do just that." Hildegarde Riphagen, Divisional Director, Zenprop Retail
"… what other advertising medium gives you a fully measurable return on investment?" Tracy Jones, Marketing Manager, Simply Asia Restaurants
"Exceptional! Your NeuroMarketing ecards are the keys that have unlocked so many exciting opportunities for us." Lisa Hyman, Leasing-Retail, Zevenwacht
"Kaleidoscope NeuroMarketing ecards provides us with a high impact and cost-effective digital communication tool to create direct awareness for our services. Their NeuroMarketing service allows us to go directly into the digital inboxes of our C-suite target audience thereby generating new leads and opportunities for conversation. Of central importance to us is the fact that the Kaleidoscope ecard results are fully actionable and measurable. We looked at a few digital companies before we embarked on this new form of marketing communication; Kaleidoscope's design strength and understanding of business strategy made them our first choice. Creative concepts, designs and copy lead to specific campaigns that are always visually impactful, current and relevant to the level of our target market. We are recommending the Kaleidoscope service to our clients as we see the value of their offer to help our clients drive new and profitable revenue streams." Greg Carolin, Managing Partner, Decision Processes International
"If you want to get really efficient targeted marketing in place, this is the company. Their work is incredible and the results are real and meaningful. Their use of NeuroMarketing studies means that they are using science to make decisions about how to connect your product with the clients who need it." Penny Louw, University of Cape Town
"A gem of a company . Their NeuroMarketing services can just help your company to improve your own services and ROI." Nico Uys, GoBioFarming
"We have had fantastic feedback on the Ecard! Everyone from our CEO, MD and directors but most importantly from the potential buyer … he just loved the NeuroMarketing styling!! Thank you for great work and always being on our side!" Hildegarde Riphagen, Divisional Director, Zenprop Retail
"… the repeat business that we generate from the contact that we made with dealer principles and fitment centres through email marketing will ensure a constant flow of revenue in the future." Maurice Van Heerden, Planet Electronics

"So lekker om met professionele mense te werk!" Annamart Viljoen, Abraham Kriel Childcare/Kindersorg
"Colleen is just the best in writing modern, intelligent and spot-on text for our NeuroMarketing email campaigns. Furthermore are her designs always very striking, fresh and totally unique. Kaleidoscope is definitely a leading company in its field. It is always a pleasure to work with the team; they really listen and want to deliver the best." Anneke van der Vyver, Centre for Conveyancing Practice
"… Response NeuroMarketing ecards have proven to be an effective medium in increasing our new rental client base. The first campaign brought in 100 new rental clients with a potential ROI of R600 000." Gille Farelo, JFA Rentals & Real Estate Company
"Kaleidoscope's NeuroMarketing ecards enable me to directly connect with my database. I have only 5 seconds, but the ecard generates interest, my message is read, and I get a response!" Barry Cohen, Mercedes-Benz Golf Hall of Fame

"I found this NeuroMarketing course outstanding, clear and full of impact. It has given me direction, enthusiasm and purpose. By reflection the best value has been: 1) Visual impact, 2) Simplicity, 3) Subject line templates, 4) Pain points. Really brilliant and so helpful… it is truly like learning a whole new skill! We feel we have direction and guidelines and are having real FUN with the process. It does make me have to think outside the usual tramlines." Natalia Baker


"We loved the session yesterday! Invaluable insights and wonderful examples. I'm even more delighted to hear that you offer a mentoring service. I would like to enroll your services to help us design our first nurturing pilot campaign." Lorinda Ellis, Marketing Manager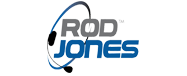 "This NeuroMarketing Course presented by Colleen Backstrom is probably the best investment in time and money that I could possibly recommend. The information and the knowledge that I gained at the last Johannesburg workshop dramatically changed the way that I do my email marketing.  Since adopting Colleen's "best practice" guidelines, my email response rates have been phenomenal. My advice… Be there!" Rod Jones

"Absolutely brilliant!" Gawie Le Roux CEO, Centre for Legal Compliance
Stay updated on NeuroMarketing Events & Tips
Outsource your web and email marketing to us; we apply NeuroMarketing to your sales message to engage your client's "buying" brain. And in an uncertain and emotional world - the perfect time and space in which to apply neuroscience - you now have the opportunity to make this year, your best year ever. 
Kaleidoscope respects your privacy, view our Privacy Policy here

"One small POSITIVE THOUGHT in the morning, can change the entire outcome of your day."