SO WHAT'S NEW?
NeuroMarketing Workshop for eMail and web – How our emotions fuel decisions.  A scientific and fresh new look into the drivers of emarketing and web success. This powerful and influential research transforms the way marketers internationally are reworking their ecampaigns and, finally, takes the guesswork out of email and web marketing.  Expect dramatic results.
YOU WILL LEARN
1. New trends; what you should be doing next
2. The "buy button" in your brain
3. How to write magnetic headlines
4. Practical tips and techniques for copy and design
5. The Power of the Product Persona; new research into screen stickiness
6. The perfect email and web structure. What does "good" look like in best practice?
7. Eye-tracking; the effect of colours and curves
8. The 4-step science of designing for viewers
9. Neuro pricing
10. Our cognitive biases and why we should care
11. Form Design: basic mistakes, understanding at speed
12. Humour and the buying response
13. Before-and-after case studies and design templates
14. Top challenges facing email and web marketing executives – and how to fix them… how to grow and retain databases, how to prove ROI, how to improve opening rates, how to get viewers to read and respond.
YOU WILL BENEFIT
1. Practical analysis of your existing ecampaign and website. Delegates are encouraged to bring printed examples of their work in progress.
2. Better manage the design of your email and web marketing. Know at-a-glance whether designs presented to you are best practice – even if you're not creative.
3. Understand how to use this game changing new science to drive your email and web ROI and profitability with confidence, world best status and certainty.
After all, it's all about the bottom line.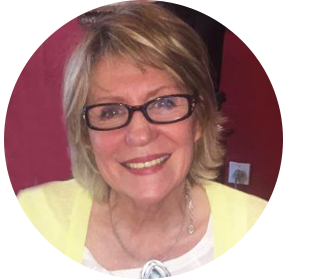 Presenter Colleen Backstrom is Director of NeuroMarketing, Kaleidoscope, the leading online marketing company specialising in Applied NeuroMarketing for Email and Web.
About Colleen here
Course 1
NeuroMarketing
C-suite Overview

Is this for you?
It's your job to identify strategic trends to drive new sales and profits. This fast-track executive overview is your short-cut to digital NeuroMarketing; your window into this game-changing new science. Masterclass MBA content with strong lessons from Harvard.
Course 2
NeuroMarketing
7-step Success Formula

Is this for you?
You're in charge of digital; you want a proven step-by-step formula to drive new sales and ROI certainty. You need to cut through the hype straight to a practical mastery of this powerful new tool – you want tips, techniques and templates to drive your best sales year ever.
"One small POSITIVE THOUGHT in the morning, can change the entire outcome of your day."