The Science Behind the Buying Brain
The Secret Formula of Subject Lines
WHY? One of the biggest issues in sending sales emails is getting viewers to open and read them. Yes, we might have created a brilliant email, but the sorry fact is that nothing happens unless it's opened.
A tsunami of emails (>33 billion!) floats around the world each day. How then, do you get your one little email opened and read through this clutter?
Here's the shocker:
80% of our emails remain unread.
So, how do you mitigate against this waste and loss of sales? Can you use brain science to write better subject lines; is there a formula
NEUROMARKETING CERTIFICATED MASTERCLASS
The Secret Formula of Subject Lines
Download 60 mins [individual]
Buy in Rands R3382 • Buy in Dollars $219

Live on Zoom 90 mins [groups up to 12]
Book R58 015 ($3769)
P.S. Free Cheat Sheet included
✔ Real-Life Tips & Techniques to get viewers to open and read your emails
✔ A collection of > 80 of the World's BEST performing subject lines to inspire and use; we analyse why they work and why others don't
✔ The world's WORST subject lines (are you guilty?)
✔ The WIIFM subject line filter; a great and simple way to get you to the best headline/subject line. Used correctly it delivers 6 x better results
(P.S. I use this technique all the time)
✔ Spam filters; what to do about them
(Some good news here, the pain is less than you think)
✔ What to do with the powerful and emotional pull of the word FREE…
It's a spam word yes, but how can you use it
✔ An easy, real-time way to test your best subject line (… so very simple that it will make you mad that you haven't known this technique before)
✔ What is the optimum length for a subject line
✔ To personalise, or not to personalise
✔ Insider Tip: How to use Amazon search to find awesome subject line ideas for your brand – so quick, so easy, it will make you laugh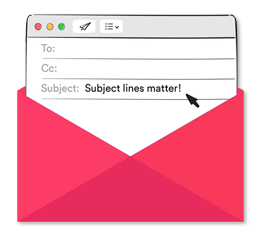 Practical & fun: Use the formula learned in this masterclass to write your own headline/subject line
Note: have ready a campaign that you are currently working on so you can do some real-time work. And for the future print out your cheat sheet, ready for when you need to create a subject line in an instant.
Good luck and enjoy!
Download 60 mins [individual]
Buy in Rands R3382 • Buy in Dollars $219

Live on Zoom 90 mins [groups up to 12]
Book R58 015 ($3769)
P.S. Free Cheat Sheet included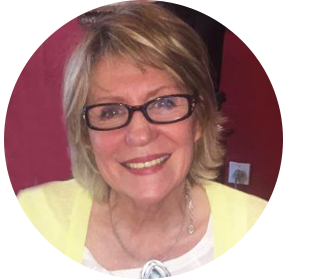 Presenter Colleen Backstrom is Director of NeuroMarketing, Kaleidoscope, the leading online marketing company specialising in Applied NeuroMarketing for Email and Web. More about Colleen here