"COOs who think that digital marketing is "IT stuff" are stuck in the 90's." It's time for the C-suite to step out of the boardroom and take control of what's happening in their strategic and marketing messaging."
Why?
NeuroMarketing is on your radar, but you've no time for research. You want a short-cut to this powerful new knowledge; a giant leap forward for your online marketing.
You need to drive new email / web sales, and fast. You want inspiration, new ideas, a new strategy to get your product / service to market – a practical and proven plan.  And you, finally, want ROI certainty from your online marketing.
NeuroMarketing Masterclass
The Science of NeuroMarketing is a field of study – the study of choice – which creates a structure under which executives can lead game-changing online campaigns. This powerful and influential research from Harvard gives us clear guidelines as to how we should be thinking, and how we should be structuring our online messaging.
In this practical overview Colleen Backstrom equips you with the key tools and strategic filters of NeuroMarketing which you and your executives can use to create email and web marketing with dramatic results.
MBA Content – 60 mins
1. A practical overview of the key principles of NeuroMarketing – getting to the "buy button" in your customer's brain. 
We answer the questions; why is my online marketing not working anymore, and how can I as an executive know with confidence and world class status what's best-practice when presented with an online campaign – even if I am not schooled in design or IT?
2. A visit to Harvard. We unpack two Harvard research papers and take lessons from two global case studies where neuro literally changed the world.
3. Practical global best-practice design templates and case studies for your team to use immediately in creating your own digital campaigns.
4. Test your current online marketing. A practical application of the NeuroMarketing filter to your existing web and email messaging. To apply this filter have ready a print of your current email offering and/or your web home page.
5. Know at a glance whether future designs presented to you by your ad agency are best practice – even if you're not creative or IT.
6. Use our design filter to ensure best practice email design and content for every sales email you send out this year.
7. How to prove ROI to your directors.
Leave this course in 60 minutes with a fundamental understanding on how to use this game-changing new science to drive your digital ROI and profits – with confidence, certainty and global-best status.
After all, it's all about the bottom line.

60 mins > $429 or 3 x payments $165/m
Full money-back guarantee if value not created, no questions asked – and you get to keep the knowledge you've gained. Course Q&A
NOT SURE?  See what our delegates and clients have to say…
"There are no other workshops available that meet the standard, content and speed of this executive overview of NeuroMarketing." Penny Louw, University of Cape Town
"One of the most fun, relevant and insightful workshops..."
"One of the most fun, relevant and insightful workshops I have ever attended. Colleen, your passion and knowledge of best-practice NeuroMarketing is in a league of its own. Immensely thought provoking, creative and practical." Andrew Bramley, CEO, Career Warriors
"Came away inspired and raring to go..."
"Came away inspired and raring to go; what a great session on NeuroMarketing, a great way to get the creative juices flowing and made us all stop for a moment to consider our brands through an outsiders' eyes – can't wait to get going on our next email marketing campaign." Liz Black Editor, Your Business Magazine
"You've re-ignited and reminded me why I'm so passionate..."
"You rock! You've re-ignited and reminded me why I'm so passionate about marketing. You are so good at what you do! Thank you. I loved the fact that you used case studies as part of the learning. The toolkit was highly valuable." Wendy Dias, Marketing, Synchron Markings
"... a world class customer satisfaction survey"
"Your NeuroMarketing ecards enabled us to effect a world class customer satisfaction survey without annoying our clients." Andrew Stekhoven, CEO Escrow Europe
"... generating new leads and opportunities"
"NeuroMarketing directly into the digital inboxes of our C-suite target audience generating new leads and opportunities for conversation. Of central importance to us is the fact that the Kaleidoscope ecard results are fully actionable and measurable. We looked at a few digital companies before we embarked on this new form of marketing communication; Kaleidoscope's design strength and understanding of business strategy made them our first choice." Greg Carolin, Managing Partner, Decision Processes International
"... They are really there for their customers."
Outstanding results from a caring, highly creative team at Kaleidoscope.  They are really there for their customers.  Patricia Fine, Marketing, Cape Town City Ballet
"... exceeded our wildest expectation."
Loved working with Colleen and the team (and it certainly won't be the last).
Fast, efficient, friendly, professional and exceeded our wildest expectation.
Here's what you need to do next:
1) Stop looking around
2) pick up the phone and speak to Colleen
3) sit back and let the team over-deliver
4) enjoy the results and be happy again
Riaan Aggenbag, CEO African Safari Group
"Amazingly simple, practical and refreshing approach that makes perfect sense..."
"Amazingly simple, practical and refreshing approach that makes perfect sense… will DEFINITELY be applying
Regarding content the best value for me was the
● extreme importance of emotion and how this fuels decisions
● understanding the importance of colour and images
● the softness and simplicity of NeuroMarketing."
Lindy Zoutendyk, French Translations Services
"The most mind-blowing session..."
"The most mind-blowing session, very interesting insights.  Where to grab the client and distinguish yourself from the competition. Fantastic.  Timely.  Will apply these ideas!  Teri Kruger, Synergetics Sustainable Solutions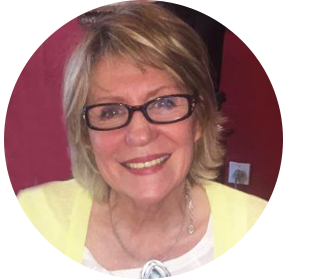 Presenter Colleen Backstrom is Director of NeuroMarketing, Kaleidoscope, the leading online marketing company specialising in Applied NeuroMarketing for Email and Web.
About Colleen here
Course 2
NeuroMarketing
7-step Success Formula

Is this for you?
You're in charge of digital; you want a proven step-by-step formula to drive new sales and ROI certainty. You need to cut through the hype straight to a practical mastery of this powerful new tool – you want tips, techniques and templates to drive your best sales year ever.
Course 3
NeuroMarketing
Advanced Workshop

Is this for you?
Applied NeuroMarketing is your career choice. You want an in-depth proficiency, a practical understanding of global research; a fresh new look into the neuro triggers that drive online conversions; how to monetise the theory behind the science to get to the "buy" button in the brain.
"One small POSITIVE THOUGHT in the morning, can change the entire outcome of your day."