Why NeuroMarketing?
Your email marketing isn't working anymore; you're tired of hit and miss. You need a game-changer; a new plan, new ideas and templates to make this your best sales year ever.
NeuroMarketing is on your radar, but you've no time for research. You want a short-cut to this powerful new knowledge; and a giant leap forward for your online marketing.
NeuroMarketing Course (Skype)
MBA content MASTERCLASS (90 mins). In this practical overview Colleen Backstrom equips you with the key tools and strategic filters of NeuroMarketing which you and your executives can use to create ecampaigns that get results like these.
"There's simply no other workshop available that meets the standard, content and speed of learning of this executive overview on NeuroMarketing." Penny Louw, UCT, Cape Town 
Get this in 90 mins
● A practical overview of the basic principles of NeuroMarketing – getting to the "buy button" in your customer's brain.
● Case studies and best-practice design templates for you to use immediately in creating your own ecampaigns.
● A practical application of the NeuroMarketing filter to your existing web and email messaging. To apply this filter have ready a print of your current email offering and/or your web home page.
● Know at a glance whether future designs presented to you by your ad agency are best practice – even if you're not creative or in IT.
● Use our cheat's guide check list for your perfect email structure.
● Simple process to prove ROI to your directors.
● Understand how to use this game-changing new science to drive your digital ROI and profits – with confidence, certainty and global-best status.
After all, it's all about the bottom line.
Still not sure?  Here's what others have to say… 
"One of the most fun, relevant and insightful workshops I have ever attended… your passion and knowledge of best-practice NeuroMarketing is in a league of its own. Immensely thought provoking, creative and practical." Andrew Bramley, CEO, Career Warriors
"I have one word. Awesome! I thoroughly enjoyed your NeuroMarketing Workshop and the massive learning. I realise that I've been breaking all the "golden rules" so I am rearing to go with a head full of new ideas." Rod Jones, Call Centre Training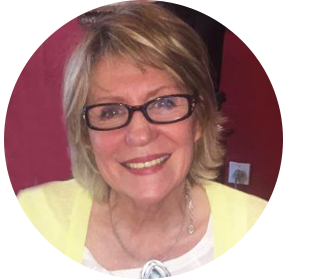 Speaker Colleen Backstrom is the Director of Kaleidoscope NeuroMarketing, the leading online marketing company specialising in the practical application of the science of NeuroMarketing for eMail Marketing & Web Design.  About your presenter here
R1899 exc VAT  ( $138 )
Full money-back guarantee if value not created, no questions asked – and you get to keep the knowledge you've gained.  
"One small POSITIVE THOUGHT in the morning, can change the entire outcome of your day."