Getting back to cashflow when nobody's buying…
HOT-CHOCOLATE SALES IN A COLD MARKET
NeuroMarketing Complimentary Workshop: You may have attended this workshop before, but we are doing it again due to popular demand.
REGISTER HERE Thurs, 28 May 2 – 4 pm OR Fri, 29 May 12 – 2 pm
As we battle crisis fatigue and move from fear and anxiety to adjustment, corporates are showing the first signs, the first stirrings towards recovery thinking.
The biggest gift from Covid is the chance to remake and reset our companies. Brands that go to market in a new and inspiring way, with vigour, with vitality and with a deep respect for the feelings of their target audiences, can now expect to gain a lion's market share.
We show you how in this complimentary workshop
It's never been more important to understand the "buying" brain, what gets us to a yes. And it's never been more important to do more with less money. NeuroMarketing ticks both these boxes.
So, for 120 minutes leave behind the day-to-day anxieties, and take yourself into a new and creative world, a fresh new world of possibilities; register for this complimentary zoom workshop.
NeuroMarketing: Hot Sales in a Cold Market
"There's simply no other course available that meets the standard, content and speed of learning of this executive overview on NeuroMarketing". Penny Louw, University of Cape Town, South Africa.
The Science of NeuroMarketing is a field of study – the study of choice – which creates a structure under which executives can lead game-changing online campaigns. This powerful and influential research from Harvard gives us clear guidelines as to how we should be thinking, and how we should be structuring our online messaging.
Content
We explain what you and your team can do, right now from home, to engage with the "yes" button in your prospects' brains. The objective is simple: fill up your pipeline so that when the money starts flowing again, it flows your way first… and fast.
In 7 simple steps, we cut through the hype around NeuroMarketing and with practical tips, techniques and templates, we introduce you to
(i) a fresh new look at the drivers of digital success; what happens in
the buying brain; what makes them say yes. plus
(ii) an insider's expertise to make it work for you to
(iii) dramatically drive new sales.
Leave this workshop with a fundamental understanding on how to use this game-changing new science to drive your digital ROI and profits in a 2020 Covid world – with confidence, certainty and global-best status.
Register for Zoom workshop
$429 or 3 x payments $165/m
REGISTER HERE
Thursday, 28 May 2 – 4 pm OR Friday, 29 May 12 – 2 pm
What our delegates and clients have to say…
"One of the most fun, relevant and insightful workshops I have ever attended… your passion and knowledge of best-practice NeuroMarketing is in a league of its own. Immensely thought provoking, creative and practical." Andrew Bramley, CEO, Career Warriors
"I have one word. Awesome! I thoroughly enjoyed your NeuroMarketing Workshop and the massive learning. I realise that I've been breaking all the "golden rules" so I am rearing to go with a head full of new ideas." Rod Jones, Call Centre Training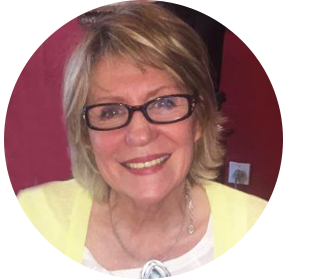 Speaker Colleen Backstrom is Director of NeuroMarketing, Kaleidoscope, the leading online marketing company specialising in the practical application of the science of NeuroMarketing for eMail & Web. About your presenter here
"One small POSITIVE THOUGHT in the morning, can change the entire outcome of your day."