NeuroMarketing is the study of choice and how our emotions drive those choices. Knowledge of this science dramatically changes the way we design our email and web marketing; which in turn leads to dramatic results. So how does it differ from normal digital marketing and what are the true profits we can expect?
In this complimentary lesson Colleen Backstrom invites you to take a fresh look at the drivers of email and web success. What are the neuro triggers to sales conversions; what makes them say yes? We include a brief look at the measuring science behind NeuroMarketing and apply lesson 1 in the 7 Steps to NeuroMarketing Success.
More info on NeuroMarketing Courses here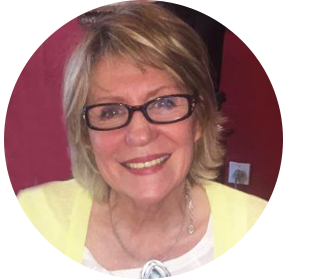 Presenter Colleen Backstrom is Director of NeuroMarketing, Kaleidoscope, the leading online marketing company specialising in Applied NeuroMarketing for Email and Web. About Colleen here
Masterclass 1
NeuroMarketing
C-suite Overview

Is this for you? It's your job to identify strategic trends to drive new sales and profits.  This fast-track executive overview is your short-cut to digital NeuroMarketing; your window into this game-changing new science.  Masterclass MBA content with strong lessons from Harvard.

Download [individual] 60 mins
Buy in Rands R5879 • Buy in Dollars $389
Live on Zoom [groups up to 12] Book here 
Masterclass 2
NeuroMarketing
7-step Success Formula

Is this for you? You're in charge of digital; you want a proven step-by-step formula to drive new sales and ROI certainty. You need to cut through the hype straight to a practical mastery of this powerful new tool – you want tips, techniques and template ideas to drive your best sales year ever.


Download [individual] 60 mins
Buy in Rands R3382 • Buy in Dollars $219
Live on Zoom [groups up to 12] Book here
Masterclass 3
NeuroMarketing
Advanced Workshop
Is this for you? Applied NeuroMarketing is your career choice. You want an in-depth proficiency, a practical understanding of global research; a fresh new look into the neuro triggers that drive online conversions; how to monetise the theory behind the science to get to the "buy" button in the brain.


Live on Zoom [groups up to 12] 6 hours
Book here
"There are no other courses available that meet the standard, content and speed of these masterclasses on NeuroMarketing." Penny Louw, University of Cape Town