Your 6-step formula to digital success: practical tips, techniques & templates
60 mins > $339 or 3 x payments $129/m
WHY?
Your web and email marketing isn't working anymore; you need to drive new sales, and you're tired of hit and miss. You need a game-changer; a new plan, new ideas and templates to make this your best sales year ever.
You've heard of NeuroMarketing, but the research is vast, you don't know where to start. Besides you're looking for practical knowledge, a how-to fast track – a dummies guide – to this powerful new knowledge. And a short-cut to making it work for you.
SO THE QUESTION IS?
Is it possible, in 6 simple steps, to cut through
the hype around NeuroMarketing and gain
(i) a true understanding of its power plus
(ii) an insider's expertise to make it work for you to
(iii) dramatically drive new sales?
It is, and this online workshop, proves it – or your money back.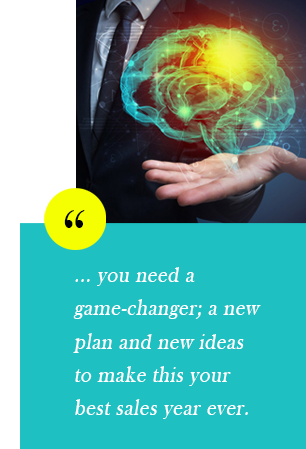 But first, let me tell you my "why?"
I first became aware of NeuroMarketing in 2003 when I read the Harvard paper How Customers Think (Gerald Zaltman). It was a shock to realise that the marketing skills that I had practiced for many years were essentially flawed – in a most basic and fundamental way.
"95% of my effort was being wasted"
I had been taught that buying was a logical process and that "benefits, benefits, benefits" were the way to the customer's heart and purse. Zaltman's research showed that 95% of all decision making is subconscious, underpinned by only 5% of logic. So this meant that I had been concentrating on the wrong part of the brain – and losing 95% effectiveness every time I used logical benefits to sell. I had been missing a key issue, the fundamental, vital element; and all my marketing to date had been hit and miss! [Is this perhaps happening to you right now; your successes are also rather hit and miss?]
This was shocking information.
"So what did I do? Nothing…"
It was quite depressing [and I am sure you're in the same boat] to think that 95% of the ideas and energy that I had been putting into my work had been wasted all these years. How could I throw away everything I had learned about marketing? Besides, I justified to myself, the researchers are academics, they're not working in the real world, the hard world of real sales… easy for them to publish these papers. Let me get on with my marketing life…
I could also not see how to make this knowledge work for me in the practical sense of driving new sales for my clients. [I run a marketing agency specialising in web and email marketing, kscope.co.za].
"But I was uneasy…"
This whole subconscious thing lurked in the back of my mind. Could this explain why a campaign which is creatively sound could fail to engage the customer, when another much less creative campaign works like a dream? And could it explain why a successful campaign fails dramatically when played out in another market? Could the understanding of the workings of the subconscious in the buying decision give me an insider's insight; a true market edge; no more hit and miss, a guaranteed ROI for my clients?
So I started studying all available research on NeuroMarketing, this new science for marketers.
"Really, emotions? Is that all?"
In 2007 from another Harvard Paper: How Emotions Fuel Decisions; Andrew O' Connel, I learned that the stronger the emotional pull of your message, the better the buyer attention and memory. Really, emotions? Is that all? Unbelievable!
I was hooked.
The success secret is simple:


Find the emotional drivers of your clients.

Emotion, not logic! What an edge, what a quantum leap for my business: with this knowledge, this formula I could guarantee my clients an ROI – a money-back guarantee – unheard of in my industry.
ONLINE WORKSHOP:

A CULMINATION OF 10 YEAR'S EXPERIENCE
And that's how my journey into this fascinating new science began. Since then I have gathered research information from around the world, tested and applied the learnings, done my own research, and created again and again remarkable results for my clients. I have created a framework, a formula for Applied NeuroMarketing – a practical process – which I apply in my business and have taught in international boardrooms, at conferences and in workshops and business schools. See delegate feedback below. My agency, Kaleidoscope also offers international internships to students in NeuroMarketing who come to Cape Town for the practical learning.
This online course is now a culmination of 10 years of practical work, a formula in just 6 steps – and for me a special passion: to take this tried and tested way to find new clients and drive new sales to a wider audience – online throughout the world.
YOUR 6-STEP FAST TRACK TO NEUROMARKETING
In this course I have refined the world's best knowledge into a practical course on NeuroMarketing, cut through the hype, extracted the nuggets and honed the information into just a few basic simple steps: the critical success factors… the practical tips, techniques and templates that guarantee success.
So whether you're working in a downturn or simply facing stiff competition; this course will finally take the guesswork out of your marketing – or your money back.
NeuroMarketing course content: Basic
1. An understanding of the key principles of NeuroMarketing
We answer the questions: why is my email and web marketing not working anymore, what am I doing wrong, what can I do better, what can I specifically do to dramatically influence my target market to buy my products and services?
We include here lessons learnt from two Harvard research papers and two global case studies where neuro literally changed the world.
1.1 Introduction: what is it, and why should we care?
1.2 What's important for you right now?
1.3 "Show me the numbers". What sort of results are other companies getting when they use this process tool?
1.4 No more hit-and-miss. The game-changing breakthrough for marketers
1.5 How customers think (Harvard research)
1.6 New brain science: what drives our decisions – what are the triggers that get you to a yes? Harvard Research
1.7 So what's new?
1.8 The powerful impact of NeuroMarketing: Lessons learnt from two of the world's most successful campaigns
1.9 The value of Neuro in our everyday marketing: plus real life examples
1.10 The importance of trust and respect, and how to gain it; the trust cues of design
1.11 Tips & techniques: what are people clicking on?
2. The thinking process: putting it into practice
NeuroMarketing: Key Drivers and Critical Success Factors; how to get your clients to read and respond to your brand story. And a simple, practical, easy-to-apply tip to double your screen stickiness, especially helpful if you feel you're not that artistic, or you've simply drawn a blank on a Monday morning when you need to be creative.
2.1 The three most powerful drivers of human behaviour
2.2 Digging deeper into email (and web) marketing: Screen stickiness and the story-telling brain
2.3 The big mind shift: how neuro differs from traditional marketing
2.4 Before and after case study: using the big mind shift
2.5 Harvard: a simple way to increase screen stickiness by 120%
2.6 Before and after case studies
2.7 Database fundamentals. What's new in database management. Trends and tips to increase your open rates.
3. The design process: the perfect email structure
How to increase screen stickiness; a practical exercise in clean-sheet thinking. Using the principles of NeuroMarketing we take a fresh look at your product and service offering.
3.1 How a viewer perceives your screen
3.2 The perfect email structure; difference between print and digital
3.3 A simple template: how to arrange your message and pictures
3.4 Before and after case studies – results
4. Design tips & techniques
Practical tips and design templates. How can I use Neuro to differentiate my product and services and stand out above the crowd in a sea of similar competitive services?
4.1 How a viewer perceives your screen
4.2 The perfect email structure; difference between print and digital
4.3 A simple template: how to arrange your message and pictures
4.4 Before and after case studies – more results
5. Application of Learning
5.1 We use the techniques and filters you have learnt to examine and correct your existing digital work. Finally put an end to the guesswork on how your email or web page should appear on screen. Four case studies where this filter is applied to dramatic effect. To make this really practical for you please have ready printed examples of your website home page and your current email marketing.
5.2 Managers, know at-a-glance whether designs presented to you are best practice – even if you're not creative.
6. Proving ROI
6.1 The golden 24 hours: view track selling
6.2 Managers, viewtracks as your most powerful sales management tool
7. Wrap-up and conclusion
WHO IS THIS COURSE FOR?
Marketing and sales managers and their campaign designers. You need to boost your emarketing performance, prove ROI and drive profits. You want a step- by-step practical method, a proven process, and template downloads to deliver predictive and scientific results.
NOTE: You do not need to be an IT expert or a designer to benefit from this knowledge. At the end of this workshop you will have the knowledge and filters to brief your people as to best-practice ecampaigns.
60 mins > $339 or 3 x payments $129/m
30 day 100% money-back guarantee
What our delegates and clients have to say…
"Tips and practical information..."
"Awesome NeuroMarketing learning filled with many tips, practical information and guidelines."
Debbie Shaw, Marketing Manager, Labotec
"I have one word. Awesome!..."
"I have one word. Awesome! I thoroughly enjoyed your NeuroMarketing Course and the massive learning. I realise that I've been breaking all the 'golden rules' so I am rearing to go with a head full of new ideas."
Rod Jones, Call Centre Training
"Constant flow of revenue..."
"The repeat business that we generate from the contact that we made with dealer principles and fitment centres through NeuroMarketing ecards, will ensure a constant flow of revenue in the future."
Maurice Van Heerden, Planet Electronics
"We invited 146 busy VIPs to our launch..."
"We invited 146 busy VIPs to our launch, they were difficult and negative – 137 arrived on the day!"
Brendan Benfield, Senior Executive, Duepoint Financial & Lifestyle Services
"Fantastic feedback..."
"We have had fantastic feedback on the ecard! Everyone from our CEO, MD and directors but most importantly from the potential buyers… just loved the NeuroMarketing styling!!"
Hildegarde Riphagen, Divisional Director, Zenprop Retail
"What a conversion rate..."
"Of the 2500 people on our database, 2200 converted to our new service 6-piece teaser NeuroMarketing ecard campaign." Full case study here  Brendan Benfield. Senior Executive, Duepoint Financial & Lifestyle Services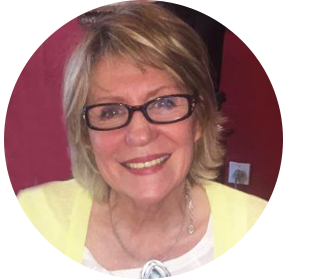 Speaker Colleen Backstrom is Director of NeuroMarketing, Kaleidoscope, the leading online marketing company specialising in the practical application of the science of neuromarketing for email and web kscope.co.za  About your presenter here
Start free now:
Introductory video
NeuroMarketing is the study of choice and how our emotions drive those choices. So how does it differ from normal digital marketing and what are the true profits we can expect?
View free video  > 12 mins
Neuro: What BDMs MUST know
NeuroMarketing is on your radar, but you've no time for research. You want a short-cut to this powerful new knowledge; and a giant leap forward for your digital sales. Masterclass MBA content.
1. NeuroMarketing MBA Overview
60 mins > $429
or 3 x payments $165/m
Practical NeuroMarketing: Advanced
Getting to the "buy button" in the brain. Finally take the guesswork out of email marketing and web. An in-depth and fresh new look into the drivers of email and web success.
3. NeuroMarketing Advanced
6 hours > $1329
or 3 x payments $509/m
"One small POSITIVE THOUGHT in the morning, can change the entire outcome of your day."