NeuroMarketing 101
"Finally take the guesswork out of creative campaigns"
WHY NeuroMarketing for eMail?
eMail works. It taps into the "weird and wonderful love affair we have with our inboxes". BUT, there's a problem. The standard email doesn't work any more. Getting attention in a noisy and cluttered inbox is increasingly difficult. Bounce rates soar; emails are not read. Marketers are under pressure to prove email ROI. Corporate executives responsible for their company's bottom-line profits simply cannot afford to ignore this scientific new methodology which, successfully followed, guarantees success. The sales results are dramatic.
WHAT is NeuroMarketing?
For the first time in the history of advertising, marketers now have access to research studies that, finally, take the guesswork out of creative campaigns. NeuroMarketing – understanding how the brain works and relating this to commercial decision making – is now given serious attention by the world's leading brands. It is the study of choice and how emotions drive those choices. Knowledge of this science dramatically changes the way we design our email marketing and websites, which in turn leads to dramatic results in viewer open, read and response rates. This powerful and influential research transforms the way marketers design their ecampaigns. Contact us here for design examples.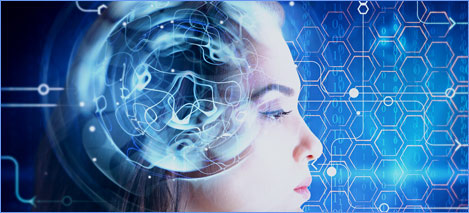 HOW does NeuroMarketing work?
The body of research from the world's leading business institutions makes it easy to apply the practical principles of NeuroMarketing for email. We learn that a certain technique gets viewers to open, and other techniques encourage viewers to read. Yet another set of techniques creates a response. And it works, because the science gives us a   practical  understanding of how our (and our clients') choices are influenced by emotions.
Challenge?
Databases. A best-practice NeuroMarketing for email is worthless if it doesn't get to the right person. Globally the surge in bounce back rates are proof of poor list management. Marketers are struggling to clean up their large once-size-fits all databases.
A big shift in this year is the segmenting of lists – for better content relevance – and a growing understanding for executives to put in place a separate strategy for list growing and maintaining – a job with a KPI measurement.
History of early neuroscience in marketing research
1. Emotion drives the decision
One of the first research papers relating specifically to the use of neuroscience in marketing emerged in 2003 with the Harvard publication by Gerald Zaltman, How Customers Think. Zaltman's research proved that not logic but emotion drives 95% of our decision making, underpinned by only 5% of logic. This paper turned the marketing world on its head. Forget benefits, benefit, benefits, as we were taught at marketing school and think emotion, emotion, emotion – "it's the feeling that counts".
2. The stronger the emotion…
In 2007 Zaltman's research was strengthened by another Harvard paper – How Emotions Fuel Good Decisions by Andrew O'Connell; the stronger the emotion the better the attention and memory. 
3. The eyes have it
In 2013 Christine Looser gave our knowledge another giant leap forward. Her research, Eyes, Brain, Business, reveals how the brain prioritises visual information. "Without fail, we look at faces before our eyes go anywhere else – even if the faces are inanimate".
4. The power of the product persona
Looser's research underpins the importance of using people, specifically faces, in marketing. This led to Kaleidoscope's own research on using the power of a product persona in our email marketing and web designs. As the emotional area of the brain connects strongly with faces, it made sense then for us to use pictures of people, specifically "eyes and smiles" to create screen stickiness in our clients' email marketing and web campaigns. A portrait of a person, preferably female, looking out towards the viewer dramatically increases the emotional connection within the first 0-3 seconds – the sales results are dramatic.
Some of this knowledge was already known to skilled marketers by instinct and experience. What is different now is that we can conclusively measure via nerve fibre imaging what lights up the brain of our email and web viewer. We have scientific proof that this technique or that technique is a driver towards a decision, and we can apply these principles to our design and copy.
Colleen Backstrom
Colleen Backstrom is Director of NeuroMarketing, Kaleidoscope, a global leader in applied NeuroMarketing for Digital.  She specialises in creating B2B email and web campaigns and optimising Zoom/Teams selling by converting existing sales pitches to NeuroMarketing.
You're never too cool to learn something new...
Never miss another NeuroMarketing update
Success! Thank you for signing-up
You'll never miss another NeuroMarketing update!
Stay updated on NeuroMarketing Events & Tips
Outsource your web and email marketing to us; we apply NeuroMarketing to your sales message to engage your client's "buying" brain. And in an uncertain and emotional world - the perfect time and space in which to apply neuroscience - you now have the opportunity to make this year, your best year ever. 
Kaleidoscope respects your privacy, view our Privacy Policy here

"One small POSITIVE THOUGHT in the morning, can change the entire outcome of your day."